Pop the Balloon Label
Welcome to Pop The Balloon Records!
After more than 15 years of existence, here we are on the net.
It all started in 1994 when our good friend Gilles Raffier decided to give life to an old project, launching his own label devoted to Pop & Power-Pop.
For more information, you will find hereafter an interview by Iñaki Orbezua which was published in his Spanish magazine Ottono Cheyenne issue # 4.
Gilles passed away early 2003, but Pop The Balloon keeps releasing some of our favourite music with songs we really like, no matter if it is Pop, Power-Pop, Rock, Punk Rock, Raw Soul...
The label represents the music we like.
Check our mail order list. There are lots of magazines, fanzines, books, new & used records. The list is not complete yet. For a full catalog, drop us a line.
Stay tuned!
Interview
Why did you start your label?
The idea to start a label had been browing around my head for quite a while! It's just the logical extension to my long and probably too serious fascination on rock music. I've been a pop music afficionado since summer '72 and the first time I heard on a cheap radio "Metal Guru" by T-Rex and David Bowie's Ziggy Stardust album.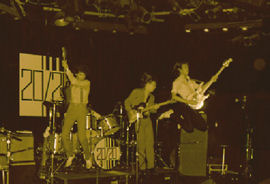 My first involvement (other than buying and listening to tons of records and going to shows) was as a radio DJ during summer '81. During 5 years I hosted a weekly radio show called Strange Obsessions (from a 20/20 song). In the meantime I started out first a Barracudas fan club with a friend of mine and later a fanzine.
There's been only 3 issues of Teenage Kicks! cause it took me a lot of time to collect infos and write these long articles on acts such the Ramones, J. Richman & The Modern Lovers, The Dogs (the best French guitar pop band ever), Generation X, The Real Kid...
Work on a fourth issue was in progress when I went though a period in mid '92 where there was very little that interested me, and I thought, well that's it, I'm getting old and jaded, and nothing gets me.
And then during the next year I discovered a fantastic US fanzine called Yellow Pills. I've always been a voracious reader of music publications (from the N. M.E, Rolling Stone... to obscure fanzines) since I get hold of a copy of the Who Put The Bomp's 'British Invasion' issue back in '74.
Still, most of the time I was feeling cheated when purchasing supposed pop releases after reading reviews to discover just a shallowed copy of the real thing.
With Jordan Oakes and his pop friends' impressive knowledge and reliable writing, I rediscovered the thrill to be a fan again.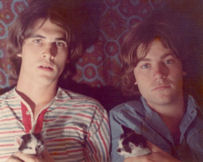 To listen great stuff by acts I never heard previously such as Adam Schmitt, The Sighs, The Idea, The Wondermints, the reformed Cowsills and a myriad of other ones, Wow, to me it was like it was 1975/76 again and the first time I heard the first Ramones album, the first Dwight Twilley Band album, Radio City by Big Star and Shake Some Action!
Still I wanted to be involved in the pop scene and saw the best way I could contribute was to fulfil my long time ambition: to launch my own label!
How did you came with the name POP THE BALLOON?
I projected to include a Rick Menck/Paul Chastain story in issue #4 of Teenage Kicks!. As always I wanted to make it as complete as possible and started to collect as much info as I could for. Among the stuff I received was a cassette tape called "Pop The Balloon".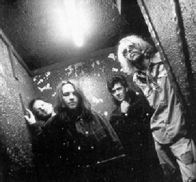 13 songs with no infos. Listening it again and again it was obvious the singer was not Paul Chastain, nor Rick Menck, still this guy (a rabid French collector heavily into the Sarah/ Subway "scene") insisted there was a Velvet Crush connection somewhere but didn't know where!
Only later, early '94, I discovered in a Velvet Crush interview that "Pop The Balloon" was a studio band including Rick Menck and Adam Schmitt prior to Choo Choo Train!
At that time the Velvet Crush was my favorite band and I regarded the first Adam Schmitt as a work of genius (I still do). Immediately I knew my project could only be called "Pop The Balloon".
Was Pop The Balloon Records influenced by any other label at all?
Being a trainspotter record collector that finds labels (and producers) as inspirational as bands I've been influenced by a lot of them! I draw mainly my inspiration from labels such as Stiff and Chiswick Records in their early days. Citadel in Australia, Closer in France. I'm not supposed to say Bomp Records, but I still have a lot of time for all these great pop releases in the late seventies. Of course, I do admire Alan McGee.


Still when I started Pop The Balloon the two labels I feel spiritually akin were Bus Stop in Iowa, USA, and one based in Nice, France, called Fascination Records.
All these labels which, I thought had real guts, doing things against the grain, and a real integrity, real single mindedness of vision. I think that an indie label is a reflection of the people behind it.
Pop The Balloon is a reflection of my personality and the sort of music that I like.
You mostly have made singles so far, is people still interested in this format?
I think the label is equally balanced between CDs and 7" releases. Singles still sell, not as much as I would want but I don't care cause as numerous vinyl romantics will testify, the seven-incher is the perfect pop format.
With the vinyl single, the whole point of the label's approach is exactly the way the Beatles has designed it: a three and half minute killer A-side! with a great if not better flip.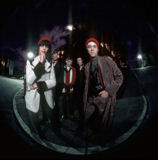 As Ciryl Jordan said in an interview - "every song the Beatles wrote between '63 and '66 they were thinking 'Top 10".
My aim with the label is to put out records that people really enjoy. That's why I put out 7" singles, cause you can put it on the turnable and 3 minutes later it's finished. There's no filler tracks like on albums.
The limited nature of our singles is not a product of any desire to create sham collector items, since I feel strongly that there's little point in putting out a record if the people who want it can't get it. It's hard making any money from a 7" but I will do them as long I can afford them.
How do you go about choosing what is to be released?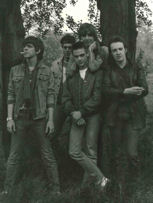 As you can expect from the name of the label, pop is the key element I look for in acts. I'm kinda of get lost with a bit of extreme music. If there's not a tune, it's not really pop. So a lot of experimental/ electronic stuff leaves me cold and I hate techno music (is it music?).
Sure, I've always had a strong liking. for power pop, bubblegum, bubblepunk pop, glam rock, pure pop... Slade, the Raspberries, the Ramones, these fantastic records released between '77 and '82 (Clash, Jam, 20/20, Paul Collins' Beat, Shoes, Plimsouls, Barracudas, DB's...).
Not forgetting the Beatles, Rolling Stones, Beach Boys, Who, Kinks, Byrds, Tamla Motown, Everly Brothers, Buddy Holly. From Abba to the Zombie's, that's all melodic stuff. It's all pop to me.
With the label there is no specific philosophy cause things have to be kept open and new things allowed to come in. The criterion for selection is my own taste. The music must be vibrant. The music has to move me emotionally. If I'm not emotionally motived, i'm not interested. There is not dry academisism nor museum attitude.
In 1997 you're gone international with the Retoff, Mckenzie, Butler & Pierce CD album and the Darian single. Is that expanding your boundaries?
Yeah, the RMB & P CD. I wrote to band leader Bill Retoff cause I really loved their output, only available on cassette tapes and a lone single and I asked Bill if I could compile their entire studio recordings on a CD and it's all gone from here.
The Darian single?
It's an another Yellow Pills discovery! Actually it's a reissue of his incredibly hard-to-find single first published in 1993. I'd written him after the first Wondermints has come out and never got a response. I wrote again and again until their manager let me know the band would be OK to do something with the label.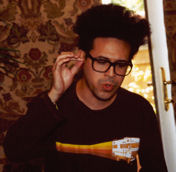 After more fax exchanges Darian finally agreed to re-release it, remixed with incredible effects these two Brian Wilson covers and delivered a superb sleeve design artwork. It was a great thing to do it and Darian was a really good guy to deal with. Only now I realise that I missed the opportunity to release something by this wonderful band!
You know the Wondermints, are pretty much my idea of the ultimate pop as far as what's existing at the moment. They've just got such an incredible powerful sound and great songs. Just everything about this band is spot on!
The first ever review (a glowing one for the Bloom single) from overseas I received was done by Gary Pig Gold who sent me along a 3 track cassette tape from his own band the Ghost Rockets for a possible single on the label. It sounded great but at that time (summer '96) I was not interested. Some months later and more tapes I told him it would be great to release a 6 track CD album with their more overtly '60s influenced, guitar-fueled, harmony- filled pop songs.
As for Dwight Twilley, well to cut short a long story, I have just to say I'm very glad to have released two singles by him! After the first Dwight Twilley I did feel much at ease to ask Paul Collins and Dom Mariani for exclusive material when I met them in person!
Since the Strawberry Minds single back in '96 you have not released anything by French acts. Why?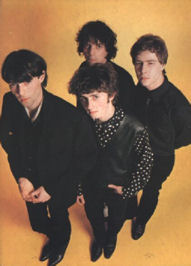 When I started the label 5 years ago and after several months considering things my project was to release records by indie pop bands from France and re-issuing obscure, yet glorious, pop artifacts from the late '70s to mid '90s. I haven't released French acts since the first 3 singles cause I haven't heard any interesting stuff from France these last 3 years.
The French guitar pop scene pretty sucks at the moment and apart from a handful of performers, the French 90's music was non-existent when it came to power pop. I don't overlook "interesting French talents" but there's none in my opinion and it's really frustrating for me.
You know it would be great to be a fierce promoter of acts from my country but I'm not one of these guys who's just into supporting the French scene just by the virtue of it being French. There's a lot of really sucky bands around, real shit bands, that are getting support from the public radio stations and the big press or whatever just because they're French bands.
They're encouraged because they are French bands. Lot of these bands should be fucking shot, basically.
On the other hand, one of the reasons I like to release things like Bill Retoff, The Ghost Rockets, or whatever, is because I think there's a gap to be filled in the French music scene. There IS just no one in this country making music like those guys are making, and very few people are listening to that sort of stuff.
What kind of response has there been so far?

Strangely enough the reactions towards our releases have been much more positive outside France. Getting noticed here in the music press is a real problem for indie labels with no major distribution.
This last summer Abus Dangereux, the biggest French fanzine, published a Pop The Balloon profile and since sales are improving here.
I think the next releases will sell more in the future because people start to notice the name Pop The Balloon and want to check out our stuff. I guess the longer the label go on, more people will find out about it.
Does Pop The Balloon sell better outside?
Yes, France is the worst market. The label is selling a sizeable number in mainland Europe and Japan but still remains relatively obscure in his homeland. It's definitively true there don't seem to be that many people interested in this kind of music (guitar pop if you want to categorize) in France.
I don't know why that is, perhaps the music is not extreme enough! Sometimes I feel a bit fed up by the whole thing, that I'm not getting the response I was hoping for with the label, and the bands are not getting the recognition that I feel they deserve but I will go on and I will release what I like outside disregarding trends that are commercially viable or fashionable.
Future releases will be pressed in bigger quantity. All things considered, not bad for what is essentially a one-man operation that runs on a shoe-string budget and works out of a living room.
What have Pop The Balloon in the pipeline for the future?
In the near future you can be looking for a two track vinyl single housed in a gatefold sleeve by Dom Mariani. DM3 are no more and it's great for the label to release his first solo effort. The songs, specially "Real Friend", sounds really powerful.


I've just put out a Jim Basnight And The Moberlys CD album covering the early to mid eighties period. Basically the situation with that record was that when I first approached Jim in october 1999 it was going to be a two track vinyl single but it just sort of blew out to a full album, and of course I wasn't going to say no to a full length CD album with all these fantastic songs with great power and real soul.
I have also plans to release a vinyl single by Bill Retoff in the not too distant future. I still have to hear the demos of "Makin' Out On Carnaby Street" and "The Path Oj: White Pebbles", the two songs selected for this project, but Bill told me the first one will sound "Retoff-styled British power pop" and the other "Donovanish psychedelia".
Sounds interesting to me!
What's the label's long term goal (if any)?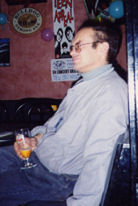 There is no big plans. My motives are artistic and the business is a reality. The music business is disgusting, it's the easiest thing in the world to get into.
Running an indie label is very time, energy and money consuming you know and I don't have any illusions about making it and make lot of money because I've been doing this for too long to even think of things like that. I think just continuing to put the records out that I like and keep enjoying the records that I put out will.